Turkish Clarinet by GÖKHAN ARSLAN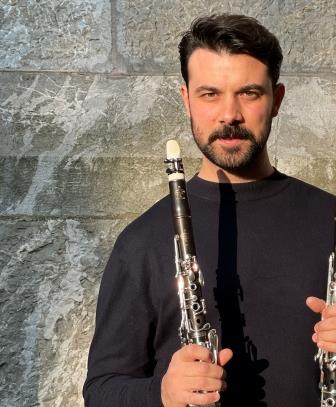 Turkish Clarinet
Turkish court music has a wide and variegated system of musical scales and modes called makams, as well as other laws of composition. The music is taught in conservatories, art schools and social clubs in Turkey and in Europe. The clarinet itself joined the variety of Turkish instruments already in the beginning of the 19th Century and the instrument has been used in both Folk and Ottoman classical music. For more than hundred years Turkish clarinet style and its clarinet virtuosos has been taking an important place in the eastern oriented music. Some of the clarinetists are still leading and became a phenomenon in that music direction and still inspiring many fusion bands nowadays. Listening some of them today is like hearing a flamenco singer performing in siguiriyas style.
Gökhan Arslan is inviting clarinet players to a new series of courses to share the tools of rhythmical improvisation, listen and analyze recordings, play modal melodies, as well as learn microtonal fingerings and embouchure.
Course details:
Personal or team sessions with maximum 3 participants
Two 2-hour sessions per month
Level: Basic, Intermediate and Advanced
Price: 60,00€ per session or 200,00€ per month
Requirements: Participants should bring along their own clarinets. Bb, A, G, or Bass clarinets on both systems (Albert and Boehm) are welcome.
Registration with an email to office@echos.mur.at
Information about the tutor:
https://echos.mur.at/?s=team/member/gokhanarslan