Ellipsis Quintet ''Avoid the Void'' CD Release Party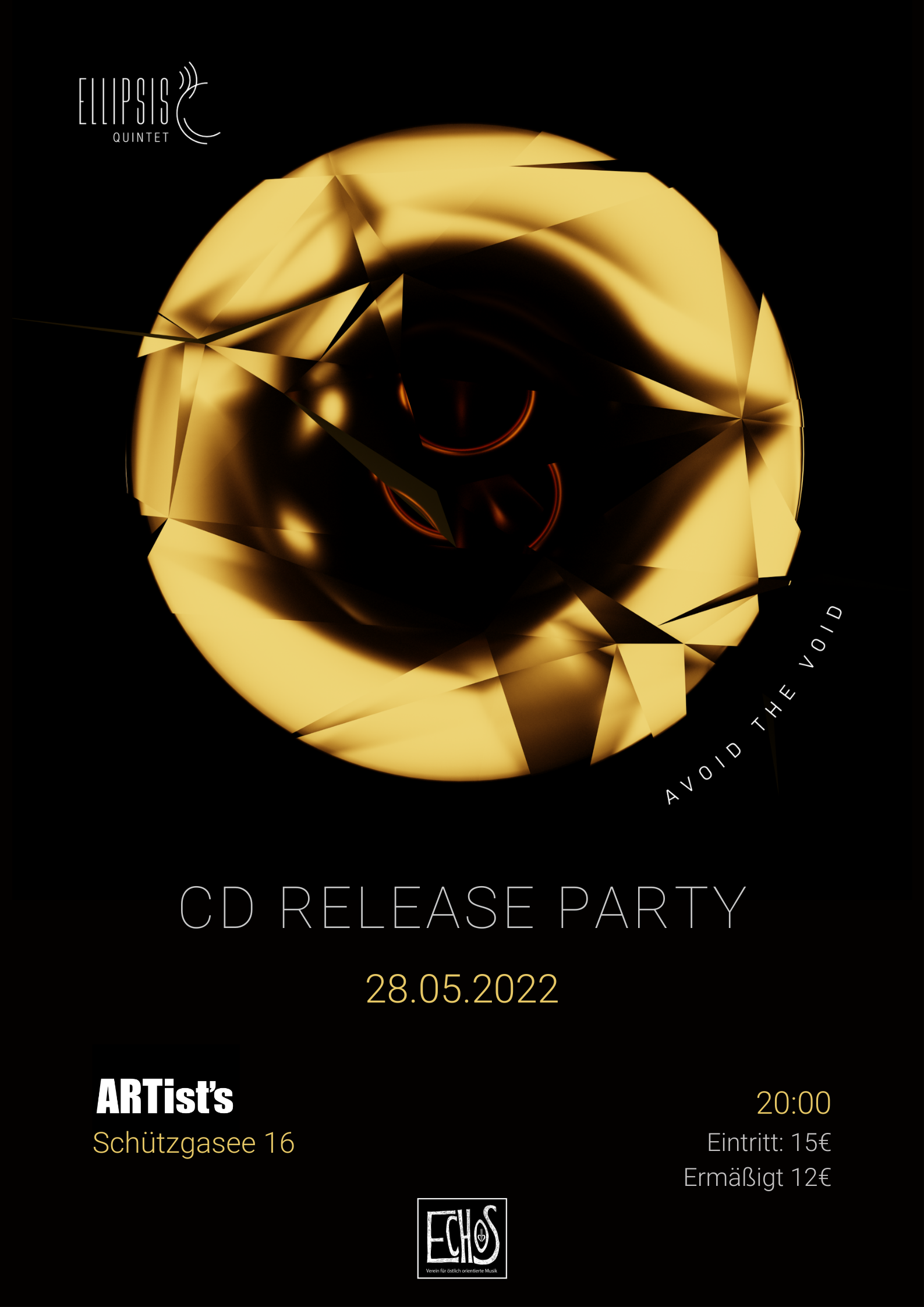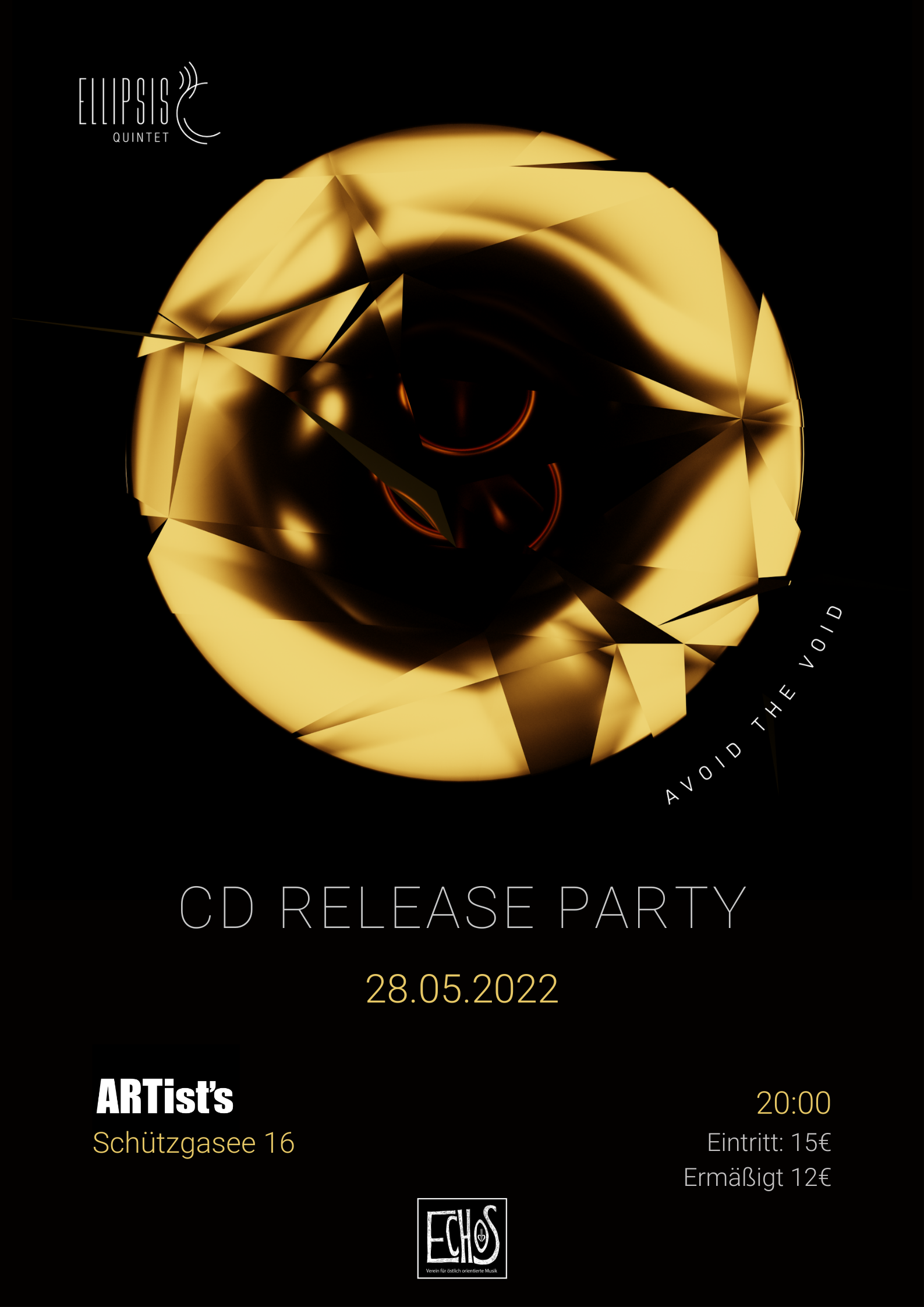 Ellipsis Quintet ''Avoid the Void'' CD Release Party
After the very well received release of their two singles, Ellipsis Quintet are now presenting their full Debut album, ''Avoid the Void'' on the stage of ARTist's. With special guests!
Concert begins : 20:00
Doors open 19:30
Full ticket : 15€
Reduced: 12€
Pre-Booking link: https://www.ellipsisquintet.net/book-ticket
Place: ARTist's, Schützgasse 16
Ellipsis Quintet is an ambitious "east meets west" musical project of Vasilis Nalbantis. Traditional Balkan, Greek and East Mediterranean music influences coincide with jazz, rock and fusion, to form a ''prog-world-jazz" amalgam that respects the history of all the different musical influences as well as celebrates an open, uninhibited and uncomplicated artistic expression. The main driving forces being honest emotion and love for exploration. They have performed a number of successful concerts in Austria, Slovenia, Slovakia and Hungary and many more are planned to take place.
The band:
Vasilis Nalbantis - Trumpet/Flugelhorn
Tomas Lukac - Electric Guitar
Lajos Tóth - Keyboard
Markus Oberleitner - Electric Bass
Roland Hanslmeier - Drums
Ellipsis Quintet ''Avoid the Void'' CD Release Party
Nach der Veröffentlichung ihrer zwei Singles, die sehr gut aufgenommen wurden, präsentiert das Ellipsis Quintet nun sein komplettes Debütalbum ''Avoid the Void'' auf der Bühne des ARTist's. Mit besonderen Gästen!
2022-05-28, 20:00
ARTist's, Schützgasse 16